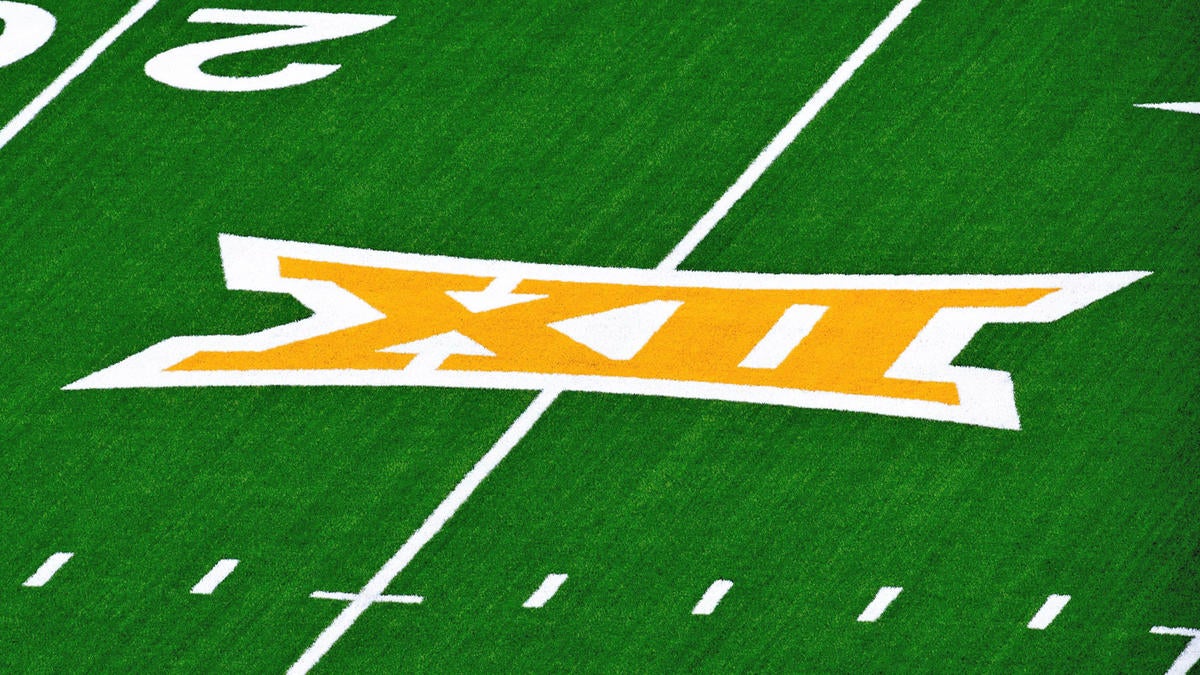 A look at the future of the Big 12 with departures from Texas, Oklahoma jostling the conference
[ad_1]
As the Southwestern Conference crumbled under the weight of its own scandal over a quarter of a century ago, Oklahoma athletic director Donnie Duncan and his Texas counterpart DeLoss Dodds had an idea: to merge the Big Eights and SWC schools of choice.
Aside from, neither side had enough TVs in their orbit to remain a major conference. In finalizing the deal, Duncan and Dodds took their idea and pitched it to major New York advertisers. Their pitch? A conference that spans the center of the country and encompasses 16% of the population of the United States could sell a lot of pickup trucks.
That's it. It was the ground.
Surely mentioned at this high-level meeting: Texas and Oklahoma would be together in a conference for the first time. The idea took root because of this fact. Ironically, the existence of the Big 12 is now in question because Texas and Oklahoma are leaving.
The remaining eight teams are determined to stay together until the point where a high-ranking source told CBS Sports that all options are on the table to save the Big 12. What could that include?
Leverage the American in potential discussions of one league taking teams from the other.
West for a potential merger with the Pac-12.
Call BYU or even Boise State to discuss their interest. (They were mentioned in 2016 during the last discussions about the Big 12 expansion.)
Geography does not seem to be a factor. Look no further than West Virginia, which is nearly 1,000 miles from its nearest enemy Big 12.
For now, the Big 12 appear to be in for a long game as they keep Texas and Oklahoma in their remaining four-year commitments. By then, there could be widespread availability of streaming which could open up additional revenue streams.
Another option is for the remaining eight Big 12 teams to stand firm, together, in a weird cone of safety. Industry analysts agree that there are few, if any, schools available that add value to the Big 12. Conversely, there are few Big 12 schools on their own that would add value. at other power conferences.
The Remaining Eight have been described as nervous following the Texas-Oklahoma defection, as a knowledgeable source at CBS Sports described it. Nervous but optimistic that – if they can stick together – they can raise as much money as they can from existing college football playoff and Big 12 media rights deals over the next four years.
That PCP money alone amounts to $ 66 million per year for the Power Five conferences. Semi-finalists receive $ 6 million. New Year's Six Bowl appearances are worth $ 4 million a year. Assuming a spot for Oklahoma's 2021 playoffs with Iowa State going to a New Years Six bowl, that represents a possible payout of $ 76 million for the Big 12.
The bottom line for a reconstructed Big 12 is to maintain its Power Five designation whenever it is discussed.
Industry sources tell CBS Sports that the Big 12 lost at least 50% of its value when the Longhorns and Sooners left. The Big 12 Schools currently receive about $ 37 million a year from ESPN, Fox, Bowls, and the NCAA Tournament. This does not include Texas Longhorn Network money and Oklahoma Regional Network income.
Without Texas and Oklahoma, that $ 37 million goes down dramatically. Is there a group of schools or a merger strategy that keeps the payout between $ 15 million and $ 18 million? While this would have a severe impact on the Big 12's current budgets, it's still a good salary.
Let's get back to this question of how the Commissioners will define the Power Five (or Power Four) for playoff income purposes.
Summarizing the prospect of such discussions, TCU President Vic Boschini said: "Everything is better when you are in the Power Five… except the parking lot. "
This Power Five designation is what gives Big 12 its aforementioned influence on the American. If we've learned anything about realignment, it's to follow the money. Despite its recent trauma, the Big 12 somewhat operates in a position of power when it comes to AAC.
That could mean a re-examination of schools ignored by the Big 12 in 2016 to keep the conference whole. If you want favorites, consider Cincinnati, Houston, and UCF.
Texas, Houston's biggest expansion enemy, is gone. In three of the past four years, Cincinnati or UCF, or both, have finished ahead of Texas in the final AP Top 25. If that sounds like a quick rundown, consider Texas to be in the SEC despite having finished outside the top 25 in five of the past 10 years.
The SEC buys a brand and all the eyes that go with it. UCF wants to be one of those brands. Before this round of realignment was launched by the 'Horns and Sooners, UCF officials prepared a 64-page presentation intended to sell the school's value to the Power Five conferences.
This presentation contains some pretty interesting information.
Orlando is the largest city in the United States in which an NFL team resides.
Forbes ranked Orlando the top-rated mid-sized college town ahead of Scottsdale, Arizona, and Gainesville, Florida.
Florida is the nation's # 1 recruiting state. (Giving UCF credit for this isn't fair, and schools don't necessarily need UCF to recruit in Florida.)
Orlando is the country's 17th largest television market.
AAC Commissioner Mike Aresco summed up the tension between the two conferences this week on his league's media day. "If a conference is not stable, then who knows what its future is," he said.
BYU was mentioned five years ago and may play a role again. The school has a mark and is coming off its best season in years. Any hope BYU had of joining the Big 12 in 2016 likely ended when LGBTQ rights groups wrote to Commissioner Bob Bowlsby asking him not to consider the program. At the time, BYU vigorously defended itself.
For now, the Big 12 is heading for a long exhalation. He has time to think about his future. Texas and Oklahoma have publicly declared their intention to remain in the Big 12 for the final four years of the league's media rights deal.
Intention being the key word. If the two superpowers left early, they would owe the conference tens of millions of dollars because the Big 12 otherwise hold their TV rights until 2025. If they stay, it could get ugly on the grounds and the courts for defectors, but insults from the pits don't cost as much as a protracted legal battle.
If the Big 12 holds up, it has time to decide whether it wants to grow. The Pac-12 and the AAC will still be around four years from now. This would leave room for a Pac-12 programming alliance to increase revenue. The two sides discussed such an arrangement after the Big 12 expansion failed in 2016.
A complete merger of 20 Big 12-Pac-12 teams would turn the college world upside down. Again, forget about geography. Think of four planning modules of five for creating travel partners.
1: California, Oregon, Oregon State, Washington, Washington State
2: Colorado, Stanford, UCLA, USC, Utah
3: Arizona, Arizona State, Baylor, TCU, Texas Tech
4: State of Iowa, Kansas, State of Kansas, State of Oklahoma, West Virginia
Everyone is waiting for the streaming. The tech giants haven't fully taken the plunge… yet. Additionally, streaming requires bandwidth. It makes a difference in underserved areas like Morgantown, West Virginia or western Kansas. The Pac-12 and the Big 12 expect these issues to be resolved nationally in four years, when their current media rights agreements are finalized.
Right now we're seeing a big conference battle for relevance in real time. It last happened ten years ago with – surprise! – the Big 12. At this point, after the departures of Nebraska, Colorado (and later Texas A&M and Missouri), ESPN stepped in and paid the league as much for the remaining 10 teams as they would have. for 12.
This should be remembered in any slicing and slicing of ESPN in the last process. The Big 12 owes its past to Duncan and Dodds. But it wouldn't be here today without ESPN's largesse ten years ago.
[ad_2]