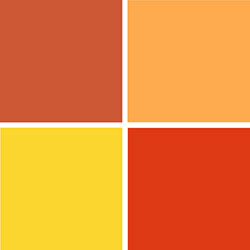 ABG hires entertainment director to support international growth
Authentic Brands Group (ABG), announced that sports and broadcast industry leader Kiyoshi Nakamura has joined forces to develop new business in the Asia-Pacific and European regions.
"We are thrilled to welcome Nakamura to the ABG community," said Marc Rosen, President of Entertainment at ABG. "We are confident that Nakamura's extensive experience in sports and entertainment and his proven expertise in strategic business development will help strengthen the foundations we have in place in Japan and other key territories."
A seasoned sports and entertainment executive based in Japan, Nakamura brings extensive experience in global marketing and broadcast management to ABG. It will generate business development opportunities for the company's brands as it continues to diversify its portfolio and focus more on expansion in Japan and the wider Asia-Pacific region.
"I couldn't be more excited to join ABG, which has an impressive global portfolio that includes brands like Marilyn Monroe, Elvis Presley, Shaquille O'Neal, Sports Illustrated and the recently acquired Reebok and David Beckham brands." , Nakamura said. "I look forward to working with the extremely talented team at ABG and building on the company's strong foundation and growth potential."
Nakamura's career spans nearly four decades in various leadership roles. Most recently, he was senior vice president of global marketing and advertising agency Dentsu Inc., where he was instrumental in acquiring the marketing, broadcast and hospitality rights for the Olympic Games, the Rugby World Cup, the FIFA World Cup and the Asian Games. Kiyoshi also struck a deal in 2015 to buy a third of the NFL's premier agency, Athletes First, and was instrumental in raising more than $3 billion in local sponsorships for the 2020 Tokyo Olympics. As an advisor, Kiyoshi also served as a member of the board of sports subscription video streaming service DAZN from 2018 to 2021.