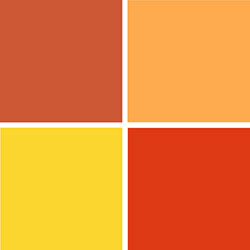 HOLO Footwear will move its headquarters to Grand Rapids
HOLO Footwear, the outdoor footwear startup, announced that it will move its headquarters from Portland, OR to downtown Grand Rapids and open e-commerce operations in the area, creating 61 new jobs and 1 $.6 million in capital investment.
HOLO was founded in 2020 by Rommel Vega, and late last year the company began selling its products to Nordstrom, Dick's Sporting Goods, Backcountry, Macy's, Public Lands, and REI.
"As HOLO continues to grow, we have found that West Michigan is an excellent location for our growth," said Rommel Vega, Founder and President of HOLO Footwear. "It's a fantastic environment for our business, with access to talented designers and people in the footwear industry. We're excited to get to work creating stylish, responsible and functional outdoor shoes.
The company has chosen to expand in Michigan over competing locations in North Carolina and Oregon, according to a press release from Governor Gretchen Whitmer's office.
The statement from the governor's office says the company chose West Michigan for its new headquarters because of its "robust outdoor recreation assets, strong talent pool, and attractive business environment." By moving to Grand Rapids, the company would provide a "home for design students to start and grow their careers and then keep that talent in Michigan."
"The HOLO Footwear Headquarters is a great addition to the city of Grand Rapids. We value HOLO's commitment to making outdoor gear accessible to everyone and to using recycled and renewable materials in its manufacturing processes. Its ownership and environmental sustainability practices are precisely the types of businesses we seek to attract to Grand Rapids and the region," said Jeremiah Gracia, Director of Economic Development for the City of Grand Rapids.