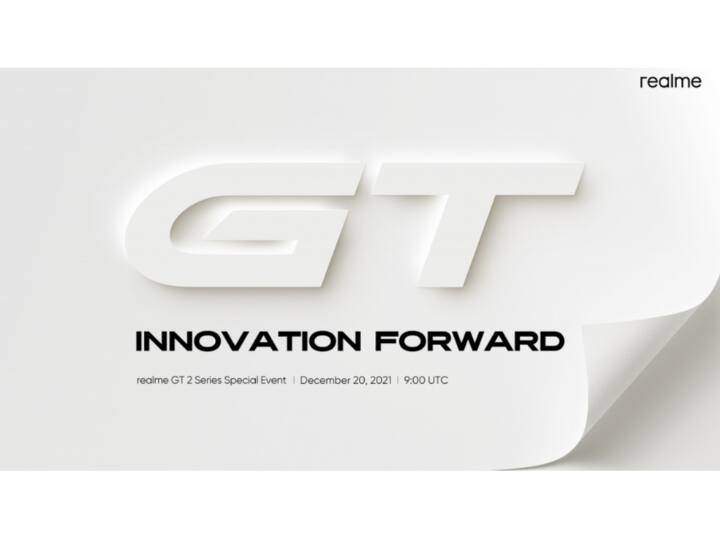 How to watch an event live stream Know the pricing specifications
New Delhi: Handset maker Realme is set to host the Realme GT 2 series special event at 2:30 p.m. today (Monday, December 20) and the company has confirmed that it will showcase three world-first technologies in its GT series 2, including materials, photography and communication. The Realme GT 2 Pro, which has been a much talked about smartphone for some time, will launch with Qualcomm's latest high-end chipset, the Snapdragon 8 Gen 1 and it will also be the first real flagship from the handset maker that will compete with the Samsung Galaxy S series, flagship OnePlus devices and the Mi Ultra. Click on here to watch the launch event live.
Based on previous leaks and renderings, the smartphone's rear camera module appears to be inspired by the 2015 Google Nexus 6P. The Realme GT 2 Pro may arrive with a 32MP front camera for selfies and video calls. Realme previously confirmed that the new smartphone would be unveiled with Qualcomm's Snapdragon 8 Gen 1, the previous generation Snapdragon 888 (888 Plus) chipset.
Some other specs expected from the Realme GT 2 Pro include a 6.8-inch display, OLED panel, 120Hz refresh rate, and WQHD + resolution (2960 × 1440 pixels). The device may also be Realme's first smartphone to host 1TB internal storage. Connectivity options will include Wi-Fi 6, Bluetooth 5.2, 5G, and more. The handset can hold a 5,000mAh battery with support for 125W fast charging and the speculated price of the Realme GT 2 Pro is between Rs 50,000 and Rs 60,000.
Earlier in November, Realme confirmed the name of its most premium flagship smartphone and said the device will be called Realme GT 2 Pro. It comes nearly two weeks after the smartphone player announced his foray into the premium handset category. Realme had also made the announcement on its social networks.
"The Realme GT 2 series is the most premium flagship of all time, and Realme intends to enter the premium global market and explore cutting-edge technologies," the company said in a statement. communicated.