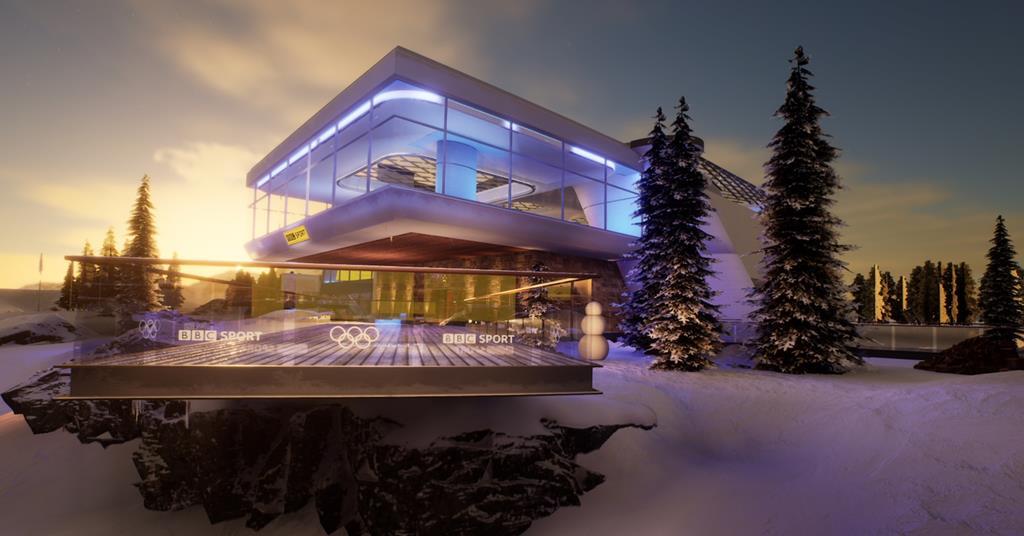 The future of sports production: giving viewers ultimate choice and control | Comment
Sports fans are the most engaged and resourceful consumers. Nothing stands in the way of their determination to be present, to watch their favorite players and teams. Sports fans will travel for days, stand in line overnight, get no sleep, and empty their bank accounts just to be there! And if being there isn't possible, they'll stay up all night, use up their vacation, miss school plays, or maybe, a date to watch it on TV! Fear of missing out (FOMO) in sports brings commitment, resourcefulness, and the occasional argument.
The revolution in digital devices and telecommunications has eased the burden on FOMOs, but, as you would expect from this community, they are never satisfied and, like true fanatics, have used innovations to increase their requests; to dive deeper into events, spend more hours watching them, communicate with each other, and extract more information about their stars.
Engagement remains financially rewarding for the sports industry, and broadcasters, content creators and service providers have risen to the challenge and offered more products and subscriptions to meet demand. Each innovation meets a new market and offers more great choices, but fans know their value. They're flexing their digital muscles, resulting in a shift in the balance of product control from supplier to consumer, making choice delivery the new necessity in sports production.
Digital devices have completely changed the way audiences consume and interact with live events through video. 45% of consumers use additional devices when watching TV, following all the action in real time, interacting with others online, betting and sharing the best moments on social networks. Fans use these screens to enhance the overall viewing experience, not detract from it. For content creators, the ability to scale delivery enhancements, such as graphics and data, must be consistent across multiple formats.
Most broadcasters and OTT providers have apps to interact with a timeline that allows users to switch between vital in-game moments, visible goal alerts, multi-camera replays, a detailed match engine, and more. BT Sport's app, Discovery+ and Sky Sport's mobile app are great examples. Discovery+ proved to be a big hit during the 2022 Winter Olympics, with eight times as many viewers streaming content on the service as the Pyeongchang Games in 2018.
Give the fans control
There's a balance of integrating all the bells and whistles to give fans unlimited choice against what will truly enhance their experiences. Yet the future of sports production, I believe, must leave control of choice to the viewer. Content creators must provide the resources to allow fans to interact with content and data in the way they want, and in doing so, benefit the broadcaster in the long run.
86% of sports fans expect streaming services to offer a different advertising experience than a broadcaster in exchange for their subscription. 54% expect fewer ads and 29% want more ads and personalized offers. Therefore, providers must understand each user, their needs and expectations to keep them engaged and immersed in a unique and personalized way, no matter where and how they connect. OTT is a great platform to handle this.
Another exciting challenge is to provide fans, wherever they look, with a product they can follow with or without sound. Think about it – many people consume content silently; they'll be watching a match in a bar with multiple matches, in a stadium at another event, on their commute without a helmet, or while waiting for their coffee. Alternatively, you can have the game running in the background, absorbing sounds of events and listening to commentary while doing other things, only pausing to watch key moments.
A study conducted by Verizon Media and Publicis shows that 92% of consumers watch videos without sound. This makes visual tools such as high-quality, instantly delivered graphics essential. Still, the fan is eager for information and wants immediate access to it, so alongside Graphics there is a demand for ever faster AI.
Fan engagement = excellent graphics and virtual experiences
"Capturing the eyeball" is a vital business measure for sports companies. Graphics play a vital role in keeping fans engaged on screen and communicating critical information in a visually stimulating way, but now they want more virtual experiences. The growing demand for more immersive and virtual experiences that blend broadcast realities has led us to increasingly leverage our augmented reality and virtual reality pedigree in sports contexts.
From the introduction of the Virtual Presenter where we place the host on the pitch to analyze the game, to the groundbreaking Virtual Stadium where we bring the entire stadium as a virtual model in the studio for presenters to interact with, to the inclusion of Unreal Engine in the Vizrt ecosystem so that our customers can add game graphics to their broadcasts through our easy-to-use professional broadcast graphics workflow; all of these contribute to the toolbox of VS and AR tools that broadcasters have at their disposal to excite and retain audiences.
The power of AI
In many ways, improving graphics is the first step to improving the viewer's experience during a broadcast. Adding AI improves speed, input quality, and real-time data insights. AI will produce game-changing workflows and never-before-seen graphical innovations. Breaking the boundaries of broadcast with these next-gen solutions can only increase fan engagement and excitement, ensuring the future success of your sports production.
FOX Sports' use of Vizrt's Viz AI-powered object tracker for the production of this year's Daytona 500 was a highlight of the sports calendar. The solution tracked the cars on the incoming video stream. FOX Sports overlaid the stream with bold graphics to show which driver was leading or gaining a position over the competitors.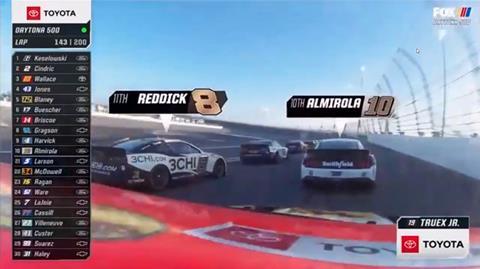 Additionally, Formula 1 has partnered with AWS to leverage machine learning to analyze 65 years of historical racing data and provide viewers with insights and predictions for in-race action. The use of this automated and ML technology has undoubtedly made watching F1 more engaging, immersive and captivating.
Ultimate choice and control = the cloud
Savvy sports storytellers in this new era of sports production are looking for new ways to make the content viewing experience more engaging for audiences. With the right set of solutions, working with the right partner, broadcasters and content creators can provide unlimited choice and control to bolster their offering, no matter what they want to do creatively.
While we don't know exactly what future release requirements will be, we made educated guesses doubling down on our software offerings, IP, and belief that content production and release management would increase to keep up with changing consumer habits. Undoubtedly, the industry has shifted towards cloud-based solutions. Still, we can't assume that broadcasters will immediately adopt it or move away completely from on-premises and on-site.
For example, one of our clients was working with a major sports league to produce over 20 games in pristine 4K UHD. However, COVID health and safety restrictions at the time dictated that only two crew members would be allowed on site, and the working setup would be limited to a 4x4ft space. The partial production space and small crew meant they had to find a creative solution to pull off quality prime-time productions despite the physical limitations.
The client chose Viz Vectar Plus, a software-driven production solution. With aspect ratio, resolution and frame rate independence, Viz Vectar Plus simultaneously streamed content to distribute to multiple destinations and supports different screen types so the customer can reach more audience with flawless high-quality video, which enhances the fan experience no matter what. how fans connected.